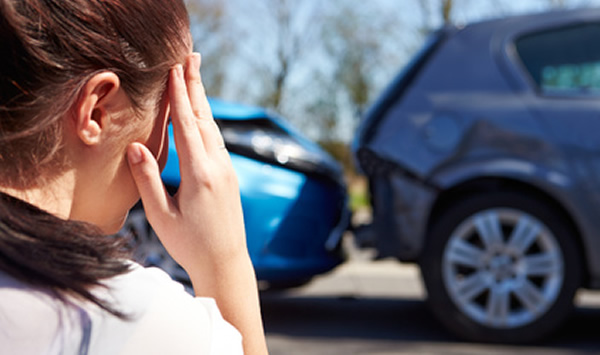 Hire a Utica Auto Accident Lawyer to Obtain No-Fault Benefits
In the event you or a family member has been a victim of an auto accident, Â you are eligible for your no-fault policy benefits, however there is very limited time for an individual to seek these benefits.
Furthermore, insurance companies usually won't even explain the benefits in which you're qualified to receive. Don't become a victim for a second time! A Utica auto accident lawyer from Thomas, Garvey, & Garvey PLLC can discuss these particular time limits and help you to get the benefits you deserve.
To help make certain you are given your benefits, our auto accident attorneys completely research all of the factors of your motor vehicle accident. For instance, distracted drivers, or impairment/ intoxication of the at-fault driver, or disregarding the weather or traffic conditions. We research these matters while you concentrate on healing from the accident.
Since 1973, Michigan no-fault benefits/PIP Benefits cover eighty-five percent of your gross income before the vehicle accident and replacement costs. Replacement costs enable you to spend $20 each day for an individual to complete tasks that you might not be capable of doing due to your car accident. For instance, you're able to employ someone to maintain your home or provide transportation. Any medical bills related to the accident are covered under your PIP benefits as well.
Our car accident attorneys are also experienced with any sort of accident having to do with government and public transit vehicles. For example if you were involved in an accident with a postal vehicle. If you have been an victim of this type of accident, time is critical so it's very important for you to meet with a personal injury lawyer right away.
For anyone experiencing serious injuries from the accident and the other driver was responsible, we also take on claims against the at-fault driver's insurance provider. This is a different claim from your own no-fault insurance company. If you chose to file a claim against the other driver, that driver needs to be at fault for the accident, unlike your no-fault claim where it doesn't matter who is at fault.
Hire a Utica Auto Accident Lawyer to Obtain No-Fault Benefits
Contact  the personal injury law firm of Thomas, Garvey & McKenna, PLLC  as soon as possible to book a consultation with an auto accident lawyer.  Allow our lawyers to guide you through these tough times and help obtain the no-fault benefits that you  have been paying premiums for.  We can accommodate any schedule  with appointments on nights and weekends. We also have a no fee if no recovery program. You don't pay anything at all unless we can obtain compensation for you!
Hire a Utica Auto Accident Lawyer by Calling: 586-779-7810