If you or  someone in your family has been a victim of an auto accident in the Sterling Heights area, you're entitled to your Michigan no-fault policy benefits. but you should know there is limited time to do so. And not to mention, your insurance provider generally won't even make you aware of the benefits that you're entitled to.  Contact an attorney as soon as possible as time is of the essence after an auto accident.  It is crucial you take action as soon as possible to protect your rights!
Take the first step and call an experienced car accident attorney at Thomas, Garvey & McKenna, PLLC. An auto accident attorney can give an explanation of the deadlines and also show you how to pursue the no-fault benefits you deserve. It is one thing to know what your no-fault benefits are and another to know the process of pursuing them.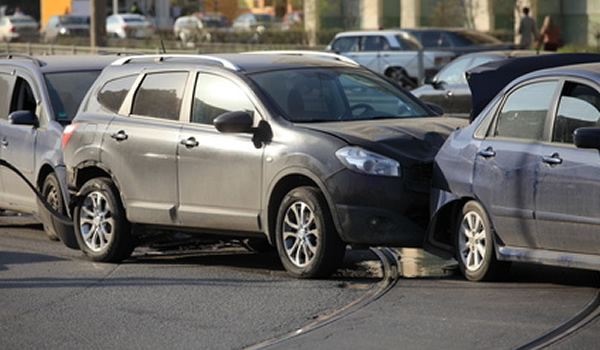 No-fault benefits include 85% from your entire earnings before the auto accident, medical bills, and replacement services. Replacement services cover 20 dollars per day for someone to complete activities that you might not be able to, as a result of your car accident. As an example, it is possible to hire someone to maintain your lawn or drive you to doctor appointments. Â Remember, if you are dealing with an injury it may be hard to complete everyday tasks.
AÂ car accident attorney from our law firm carefully examines all the factors of your automobile accident. For instance, motorists who were preoccupied or were not being attentive, violating motor vehicle laws, impairment of the at-fault driver, and neglecting weather or traffic conditions. We are here to research these matters to ensure you receive your benefits from the insurance company.
Are you dealing with serious injuries due to the accident and the other motorist was at fault?  Our lawyers also work with cases against the at-fault driver's insurance . This is a separate claim than the one  from your insurance provider so if the other driver was at fault you may actually have 2 claims.
Our auto accident lawyers are also experienced with accidents having to do with government and public transit vehicles for example, mail trucks and other government vehicles.
Need a Sterling Heights Car Accident Attorney?
Call Thomas, Garvey & McKenna, PLLC to schedule a meeting with one of our car accident attorneys. Don't become a victim for a second time by letting your insurance company deny you of your rights. Let our attorneys support you during the difficult times and seek the benefits you are entitled to. We are available during regular business hours and take appointments for nights and weekends. We have a no fee if no recovery policy which means you do not pay anything unless we obtain compensation for you.
Contact a Sterling Heights Car Accident Attorney 586-779-7810