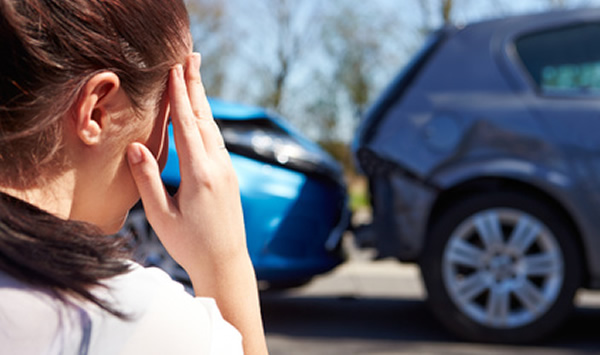 Why Hire a Chesterfield Twp. Car Accident Lawyer?
When you or a family member has been a victim of a motor vehicle accident, do not hesitate to contact a car accident lawyer from the law firm of Thomas, Garvey & McKenna, PLLC.
Your insurance provider isn't required by law tell you the no-fault benefits in which you're eligible for. You are entitled to Michigan PIP no-fault benefits yet there is a short time frame for individuals to seek them. A Chesterfield Township car accident attorney can let you know about all time limits and show you how to seek the compensation which you deserve.
Insurance companies are making it harder and harder for policy holders to obtain their benefits. To ensure a successful claim, we fully research all factors of the automobile accident. For instance, drivers who might have been preoccupied, impairment or intoxication of the at fault driver, or perhaps the driver overlooked certain driving conditions.
No-fault benefits can consist of 85 percent from your entire wage before the car accident, doctor bills, and  household costs. Household costs enable you to spend twenty dollars each day for somebody to carry out activities of daily living you might not be capable of as a result of your car accident. For instance, keeping up your housekeeping or running errands.
If you are dealing with serious injuries due to the accident and the other driver was at fault, we also work with claims against the at-fault driver's insurance provider. This is considered an independent claim from your own insurance company. So potentially you could have 2 claims if the other driver was at-fault for the accident. The first claim from your insurance company covers economic damages while the 3rd party claim against the at fault drivers insurance covers non-economic damages and excessive wage loss
If you have any questions about these types of auto accident claims, call the Macomb County law firm of Thomas, Garvey & McKenna, PLLC today.
Hire a Chesterfield Twp. Car Accident Lawyer – 586-779-7810
Call Thomas, Garvey & McKenna, PLLC to schedule a meeting with one of our experienced and knowledgeable attorneys. We limit our practice to personal injury litigation and only represent the plaintiffs, never the defendants. We have a no fee if no recovery policy which means you do not ever pay anything at all unless we obtain compensation for you.