Experienced Personal Injury Attorneys in Macomb County, Michigan
We only represent the victims of malpractice and serious injuries … Never the negligent defendants!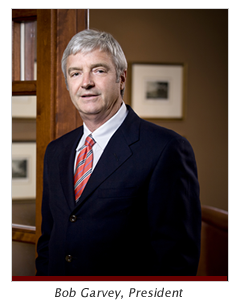 Thomas, Garvey & McKenna, PLLC is a law firm with 35 years of experience in representing clients and families of clients who are seriously injured or killed as a result of accidents, injuries, or medical malpractice. The firm takes a personal approach to each and every case. At Thomas, Garvey & McKenna each client receives the individual attention he or she needs and deserves. The vast majority of clients come to our personal injury law firm by personal referral from those who know the quality of our work. These referral sources include judges, lawyers, and previous satisfied clients. The firm does not solicit clients through television, radio, or newspaper advertising. Cases are handled on a contingency basis, meaning that there NO FEE UNLESS THERE IS A FAVORABLE RECOVERY FOR THE CLIENT. This fee system places our clients on equal footing with large corporations and insurance companies.
The firm believes that part of its mission is to prevent others from being injured or killed under similar circumstances. The attorneys believe that litigation plays an important role in discouraging negligent or wrongful conduct. The firm's settlements and verdict have resulted in safer practices and products and improved medical care.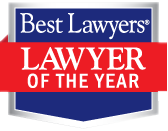 Robert Garvey was named the Best Lawyers 2014-15 Personal Injury Litigation "Lawyer of the Year" in the Detroit metropolitan area.
Good communication is the foundation of an attorney/client relationship. Financial wherewithal is also important as it allows the firm to go toe to toe with insurance companies, hospitals, and large corporations. Unlike some law firms, we try our fair share of cases to a jury verdict. It is a success in a trial that enhances credibility when it comes to settlement negotiations. The goal is always to place every case in the best possible settlement position to maximize client recovery.
The client always makes the final decision as to whether or not to settle their case or to allow a jury to make those decisions. We respect the role of the jury in our legal system and respect the difficult job that juries are asked to perform. However, when insurance companies and corporations are unreasonable, we trust the wisdom of the community as expressed in the voice of a civil jury as opposed to insurance adjusters who are rewarded for underpaying legitimate claims.