Unfortunately, truck accidents account for a significant number of serious injuries and deaths on Michigan's roadways.  While the motor vehicle code enacted by the State of Michigan applies to all drivers of motor vehicles, truck accidents involve at least two additional sources of liability.  Equipment failures and driver fatigue cause an alarming number of truck traffic accidents in the State of Michigan.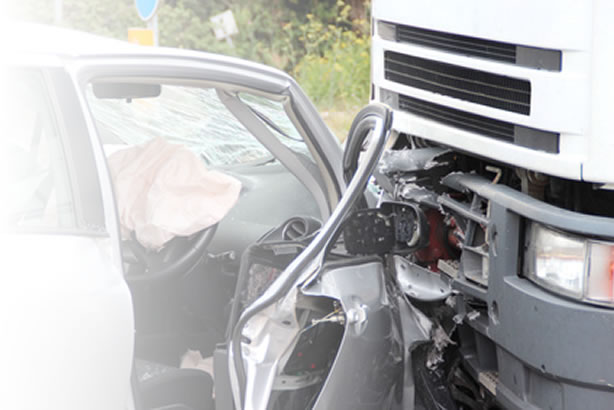 It is important that lawyers representing victims of truck accidents understand and investigate each incident with an understanding of standards that regulate the number of hours that truck drivers are allowed to drive. There are standards that regulate the amount of time a truck driver can spend behind the wheel of his/her rig.  These rules are meant to reduce the number of injuries and fatalities caused by truck drivers who fall asleep at the wheel.  In addition, there are numerous codes and standards that regulate the inspection of and maintenance of equipment such as tires, brakes, lights, etc.  Many truck accidents are caused by worn or defective equipment.
Truck Accident and Injury Experts at Saint Clair Shores Law Firm
The lawyers of Thomas, Garvey & McKenna have represented hundreds of victims of serious injury and wrongful death caused by trucking accidents in Wayne County, Macomb County, Grand Traverse County and throughout the State of Michigan.  We would love to sit down with you for a consultation if you have been an victim of this type of accident. Give us a call today to schedule an appointment at 586-779-7810.
Our car accident lawyers handle first party no-fault claims with your insurance company as well as third-party lawsuits against the at-fault drivers insurance company. Call as today as time may be limited to file your claim.
Truck Accident and Injury Experts at Saint Clair Shores Law Firm