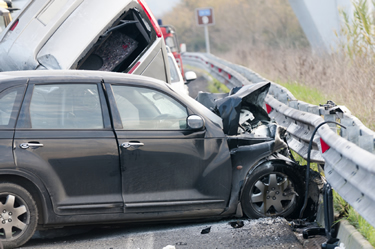 In the State of Michigan we have had
Michigan no fault
first party, or what's called
personal protection insurance benefits
, referred to as
PIP or pip benefits
, since 1973.
The initial purpose of Michigan no fault insurance was to ensure that you had the prompt payment of all of the medical benefits, wage loss, and replacement services you were entitled to when you were involved in an accident. If you, a family member, or friend, has been in an auto accident you need an attorney who knows this area of the law so that you can get all of the benefits that you're entitled to.
Today, more so than ever, insurance companies are using technology against the insured to deny claims or to underpay Michigan no Fault insurance benefits that are owed. For example, if you have a Myspace, Facebook, or other social media page, they will be on that page gathering information against you. They will pay more money to have a video surveillance performed and doctors examine you than they will to pay your claim.
So, from the very beginning, it's important that you understand that you need to have an attorney in order to be able to get benefits to be entitled for your medical bills, wage loss and replacement services.
Medical bills are owed for lifetime that are reasonable, necessary, and related to the accident. Most insurance companies won't even explain that to you, let alone tell you how to make a claim. You're entitled to wage loss at 85% of your gross wage from before the accident.
Your Michigan no fault insurance also will cover replacement services of $20 a day for services you used to do for yourself, but you now have to pay somebody else to do.
Michigan No Fault Insurance Coverage After an Auto Accident
If you, a family member or a friend has been involved in an auto accident and you are entitled to first-party no-fault PIP benefits, please contact an auto accident lawyer at Thomas, Garvey & McKenna today at 586-779-7810, and we will make sure that you will get all of the benefits that you are entitled to.