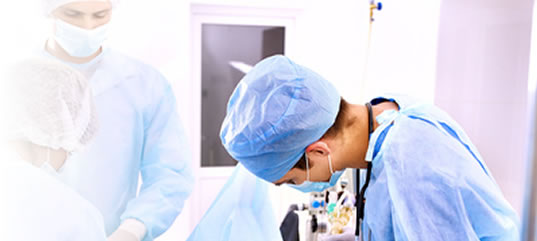 Many older Americans remember the days when family doctors would deliver babies.  In those days, death rates for mother and baby were far higher than they are today thanks to the development of the specialty of obstetrics.  The fact that we have come a long way is borne out by the death rates of mothers in developed countries versus non-developed countries.  In modern countries approximately 1 in 10,000 mothers die during childbirth.  In non-developed countries the rate is 1 in 100.  When we consider that the birthing process it is one hundred times more dangerous for the fetus than the mother, we can appreciate the fact that even with improved statistics in today's world, the medical profession needs to do what it can to improve the odds of a healthy baby being born.
The development of forceps, ultrasound, antibiotics, electronic fetal monitoring, Pitocin and the emphasis on good prenatal care has definitely improved the odds that a baby in the United States will be born without complications.
However, these advancements are only as good as the people in whose hands they are placed.  In other words, while fetal monitoring and ultrasound allow nurses and doctors the ability to assess the well-being of a fetus during labor, if these are not used or if they are used and no one is paying attention to them, the science can actually get in the way of a healthy delivery.  In some unfortunate cases, the fetal monitor is recording the baby's distress but no one is paying attention.  In that case, the false assurance provided by a fetal monitor can result in dire consequences for the baby.
Conditions such as preeclampsia, placental abruption, prolapsed cord, shoulder dystolia and large birth weight potentially endanger both the mother and the baby.  A properly trained obstetrician utilizing the tools at his or her disposal should be able to deliver a healthy baby from a healthy mother.  Unfortunately, when doctors or hospital personnel drop the ball, the consequences are serious, many times catastrophic and sometimes result in death.
Patients are entitled to ask questions following an unexpected poor outcome.  When their baby is required to stay in the hospital for an extended period of time after the delivery, when the baby exhibits signs of seizures or epilepsy, when cerebral palsy or hypoxic brain damage are diagnosed they should ask questions.  Parents should also question whether learning disabilities that become evident when the child reaches school age might be due to a traumatic delivery.
It is well understood that if delivery is not properly managed, babies can suffer brain damage from a lack of oxygen during the birthing process.  Fortunately, these problems are avoidable in the vast majority of cases where the obstetrician and medical staff act within the standard of care.
We have successfully represented mothers and babies in birth trauma cases in Wayne County, Macomb County, Oakland County and Grand Traverse County.
Saint Clair Shores Attorney Discusses Trauma During Childbirth
If you have been the victim of medical malpractice during your pregnancy or during childbirth call our office today!  Thomas, Garvey, Garvey is a Saint Clair Shores Law Firm specializing in medical malpractice, auto accidents and  wrongful death. You can reach us at 586-779-7810. We look forward to the opportunity to talk with you and help your family.
Saint Clair Shores Attorney Discusses Trauma During Childbirth