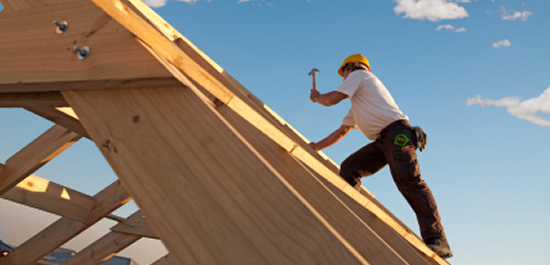 Falls on construction sites constitute one of the major sources of injury and death in the United States.  These occurrences are almost always preventable with appropriate use of lanyards and scaffolds.  Many job sites are lax in enforcing fall protection because safety costs money and may slow down the work and reduce profits.  Fortunately, juries are not sympathetic with contractors who scrimp on safety while exposing their workers to serious injury and death.
Many of the scaffolds used in the United States are unsafe.  Many times, the scaffolding is rented and is not properly maintained.  Much of the scaffolding is poorly designed in terms of fall protection and insecure in terms of walking surfaces.
In many cases, scaffolding is improperly secured to the buildings being worked on resulting in collapse particularly in high winds where tarps might be utilized.
With appropriate fall protection and safe scaffolding, most if not all fall conditions are preventable on the construction site.  We have successfully represented many construction workers who suffered serious injury and death because of improper safety equipment.
Law Firm in Macomb County Helps Workers Injured on The Job
Thomas, Garvey & McKenna wants Macomb County to be a safe place to work, if you have suffered injuries because of unsafe working conditions give us a call. Let us help you navigate the worker compensation laws. Call our personal injury law firm today at 586-779-7810. We have recovered millions for our clients. We always represent the plaintiffs and never the negligent defendants! We have a no fee if no recovery policy which means you pay us nothing unless we obtain compensation for you.
Law Firm in Macomb County Helps Workers Injured on The Job